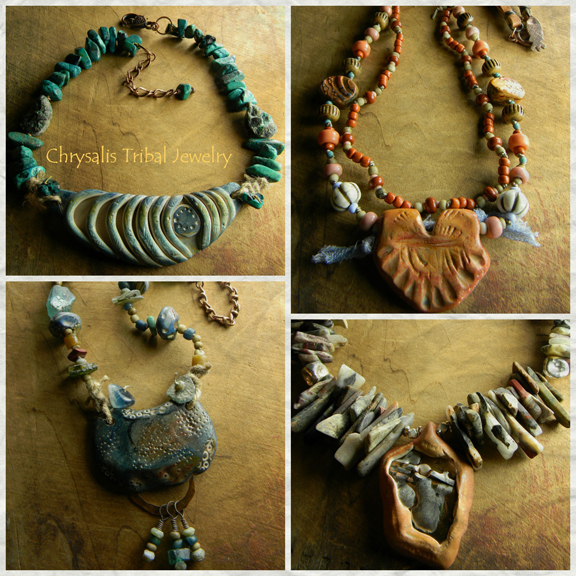 Adventures in Polymer Clay
Let's face it, everything I do with polymer clay is an experiment! I have an idea in my head of the finished piece, and sometimes the results are close to my vision. Other times, I end up with something entirely different. That is part of the fun in working with a new material. One idea leads to another. One technique leads to another. One success leads to another, hopefully. Experiments lead to discovery and growth with the successes, and also with the failures.
My main objective in working with polymer clay is to create beads and components that look like artifacts, something curious that was recovered in an ancient excavation. Not to say that I don't venture off here and there. My clay surfaces are at times pitted or crusty. I like to use inclusions of broken gemstones, metal and glass. After baking the clay, I use a broad range of coloring agents, alcohol inks, Gilder's paste, shoe polish, old powder eye shadow and blush, acrylic paint, and pastels. The coloring is done in several layers until the piece has a pleasing range of color and depth.
The pieces pictured in the collage above are some of my most recent designs that illustrate my ever widening range in polymer clay in a variety of focal pieces.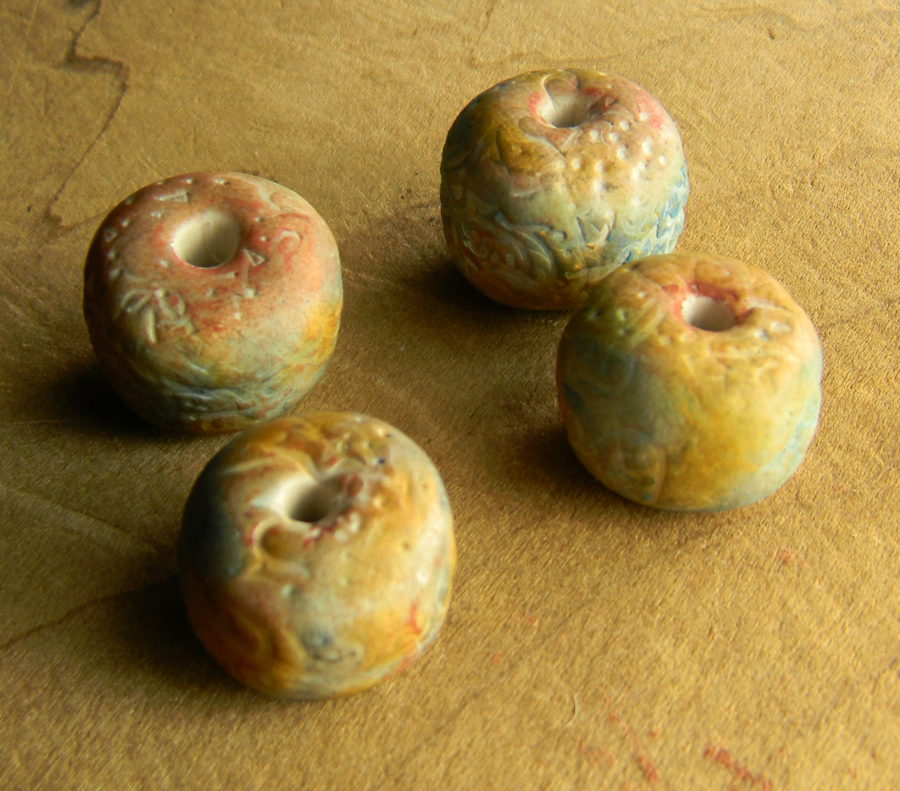 The grouping of beads above was colored after baking with layers of pastels to have a range of subtle southwestern hues.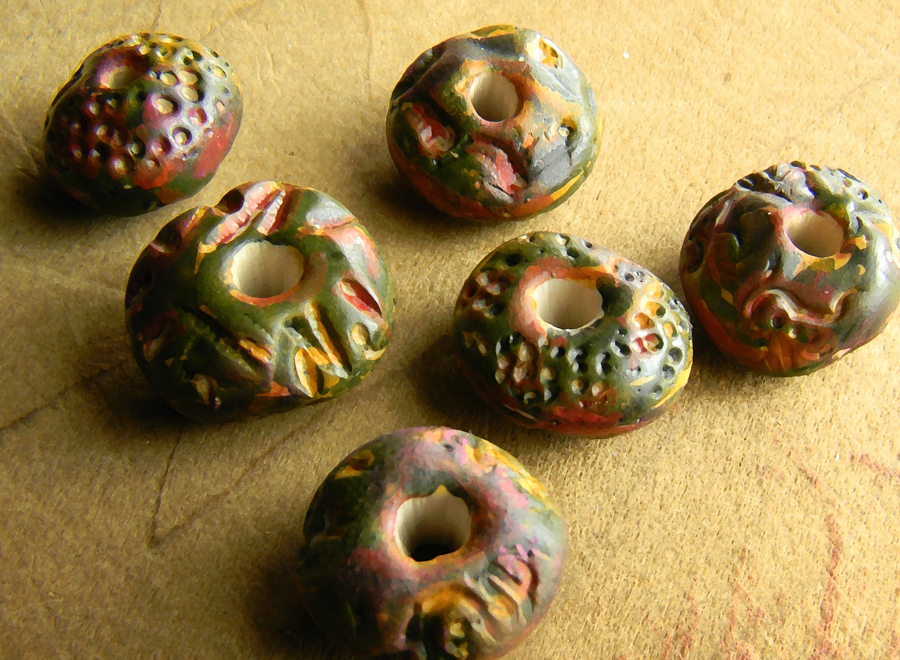 .
The second grouping of beads was colored in layers (after baking) with acrylic paints in the first layer, and strongly pigmented pastels in the top layer of color. The second layer, not being as strong as the primary one, allows much of the acrylic color to come through, but tones it down a notch. Just bold enough for a brightly colored piece of tribal jewelry.
#polymerclaycoloringtechniques #polymerclayevolution #agingpolymerclay #primitivepolymerclay
Gloria