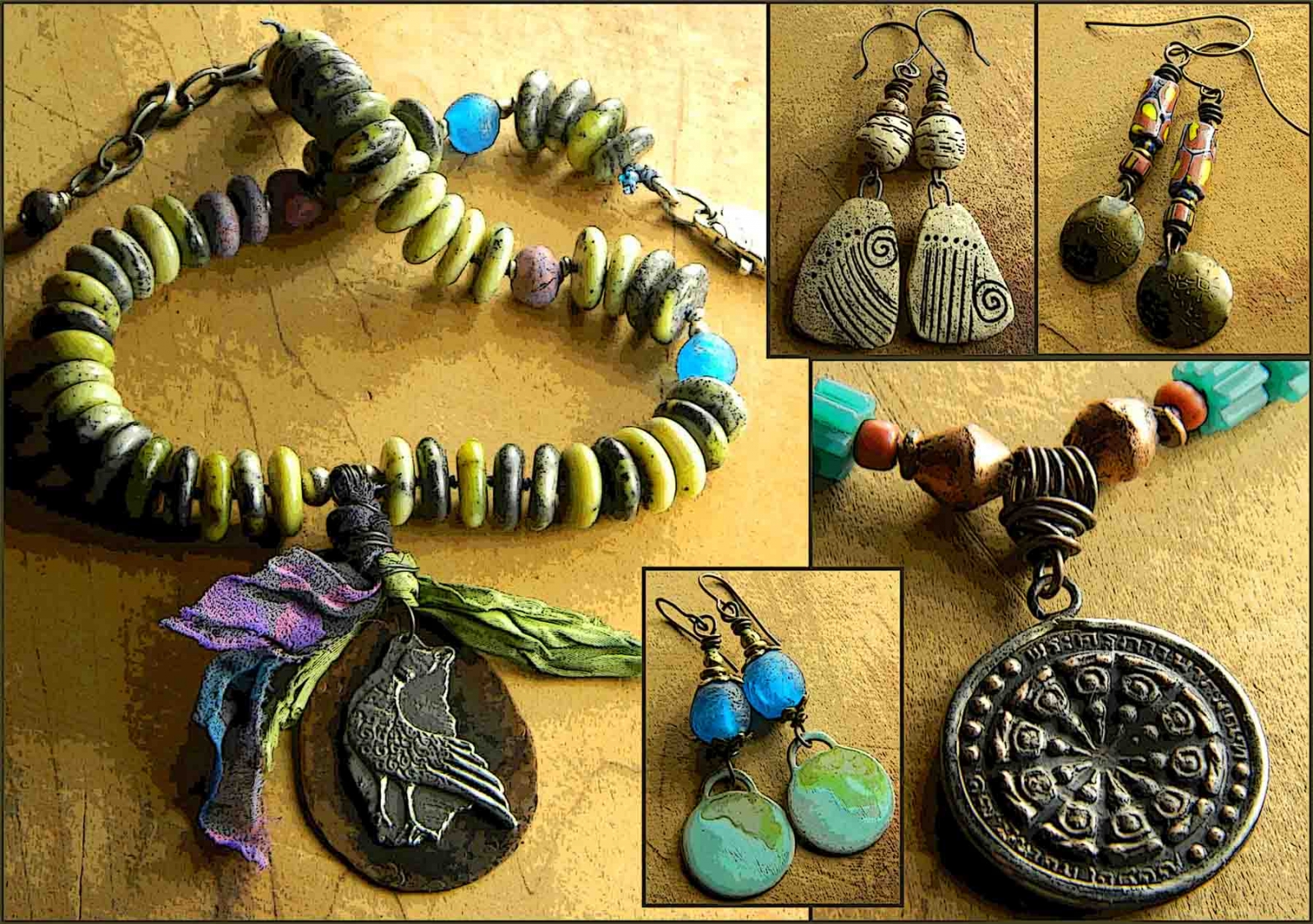 Time to Save
Summer jewelry transitions to fall jewelry. Autumn is known as the season of brilliant color, nature's last hurrah before snow and cold come our way. It's also the time for contemplating the holiday season, and even our plans for the upcoming year.
Designing jewelry for online sale has been a real learning experience for me. I have learned how to present my jewelry designs in a pleasing way. I have learned a little something about branding. I have also learned how to communication a cohesive message (at least I hope so).
But where to present my work? - How many platforms to use? - What social media sites are most effective for promotion? All questions that I have now had several years to ponder. 2019 is an uncertainty, of course, as far as media upheaval or unlimited potential?
So, my strategy is to clear as much inventory as I can throughout the fall and early winter months, so that I will have more flexibility to adapt to whatever conditions the new year brings to us. This is a great opportunity for my loyal customers to find their favorite jewelry pieces at reduced prices.
I will have 2 promotions running simultaneously throughout the remaining months of 2018:
Use coupon code AUTUMN20 for 20% off on the purchase of 2 or more items!
Use code FREESHIP for free shipping in the US!
You can only use one promo coupon per purchase, so if you only have 1 item use the free shipping, and if you have 2 or more use the 20% off coupon at checkout.
Reducing the amount of inventory I will be transitioning next year will be a huge relief, so I hope you will find something that appeals to your taste, and maybe something that would be a great gift for a special friend or family member. PLEASE feel free to contact me if you have any questions.
Gloria