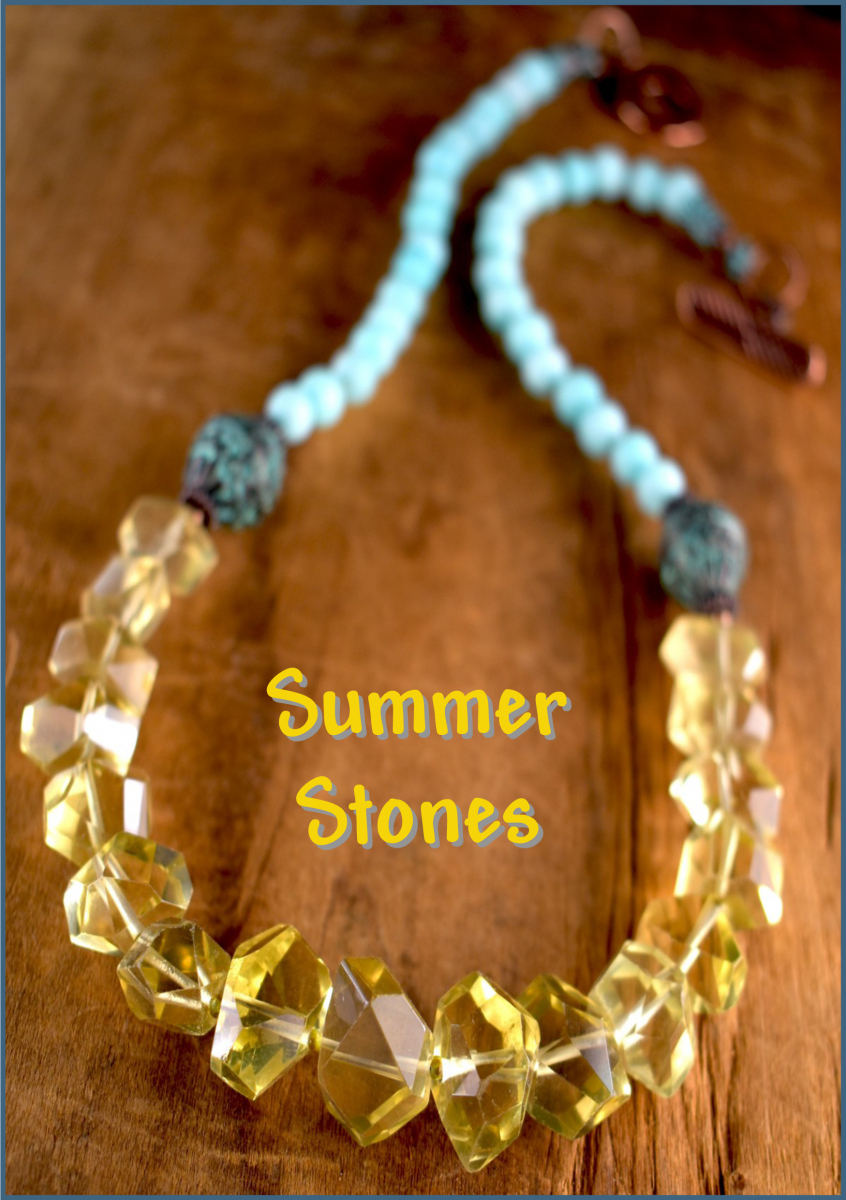 Summer Jewelry with Sunny Colors
While it may be winding down, this summer has been an extremely welcome one. We were finally able to get out more and enjoy everything nature has to offer. Summer is casual, full of fun, time for bright colors and putting your worries on the back burner for awhile. The warm weather encourages us to try new things, and to wear carefree colorful clothes and accessories. That's where the summer stones come in. I love natural stones, and my favorite colors for summer stones are yellow and bright shades of blue. Blue can be worn really anytime of year, but the brighter shades are marvelous in summer AND they contrast well with summery yellows and oranges.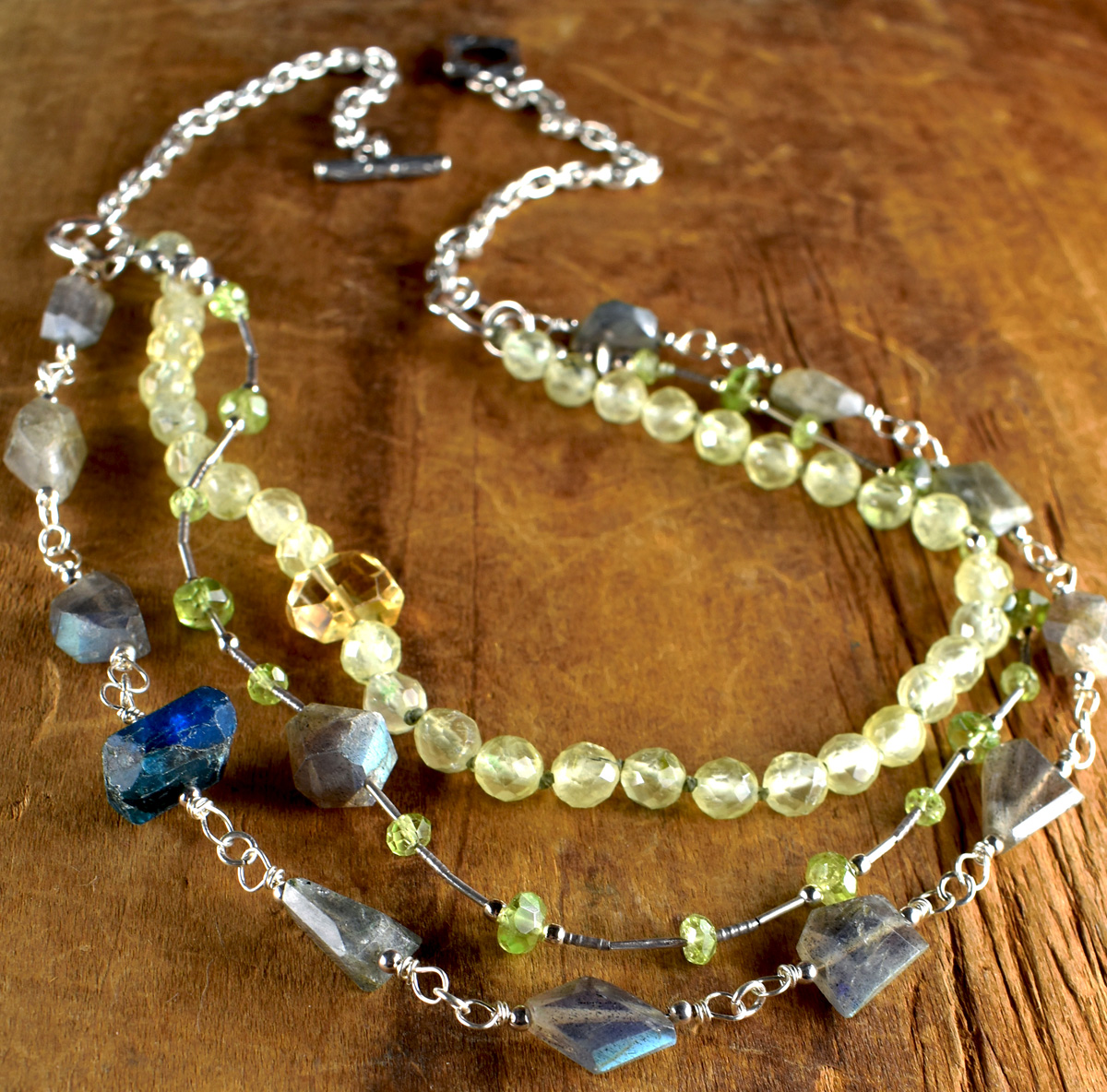 Start with a little chartreuse peridot, definitely a summer color, to some glittering labradorite and pale green prehnite, a splash of brilliant blue apatite, all with complimenting Sterling silver, and we have another summer stone creation. This one is available in my Etsy shop, Chrysalis Too. The bracelet below shows the warm side of summer stones, with brilliantly faceted Mexican opals in a beautiful twAdd o strand bracelet, here in my Indie shop. Hot summer jewelry in designs that will be noticed.