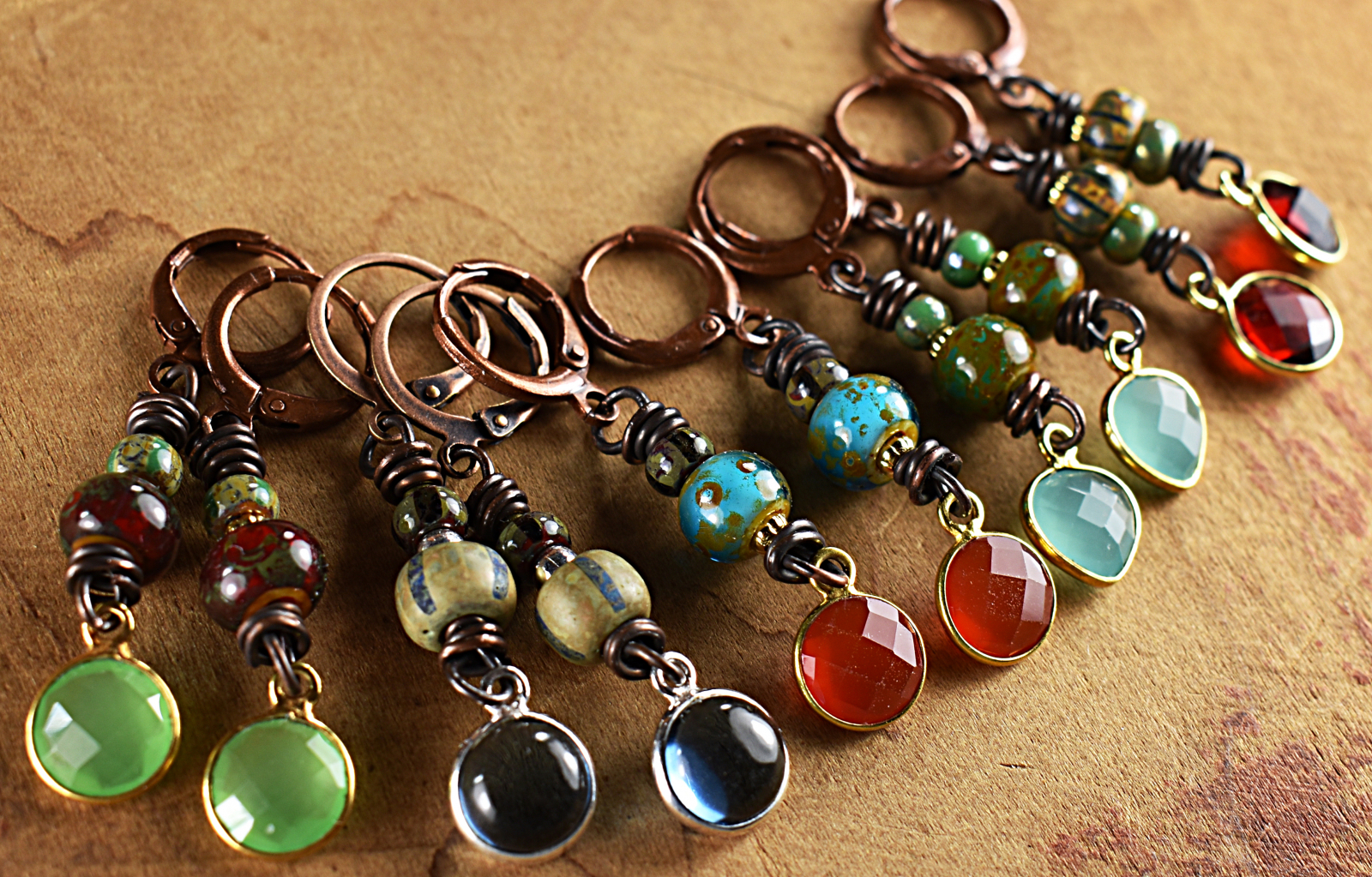 The $27 Tribal Bling Group in my Etsy Shop!
Tribal earrings in a size that anyone can wear,
at a price that everyone can afford!!!
Over the years, I've had so many comments from customers and friends that they love the tribal look but the designs tend to be too big for them wear comfortably. And that's true for me too. I love the bright ethnic colors, and I can even pull off the very chunky necklaces, but I cannot wear earrings that are too long. The shape of my face and my features just do not work with long (over 2.5 inches) earrings.
So I came up with a solution to the problem. I designed a series of earrings that are 2 inches or less in length, featuring a variety of bezel gemstones (8mm size), AND the sale price is just $27!!! The earrings are on oxidized 20 gauge copper wire with silver or gold plated accents to coordinate with the bezel on the gemstone. I use premium aged Picasso Czech seed beads to complement the stones, and antiqued copper round lever back closures.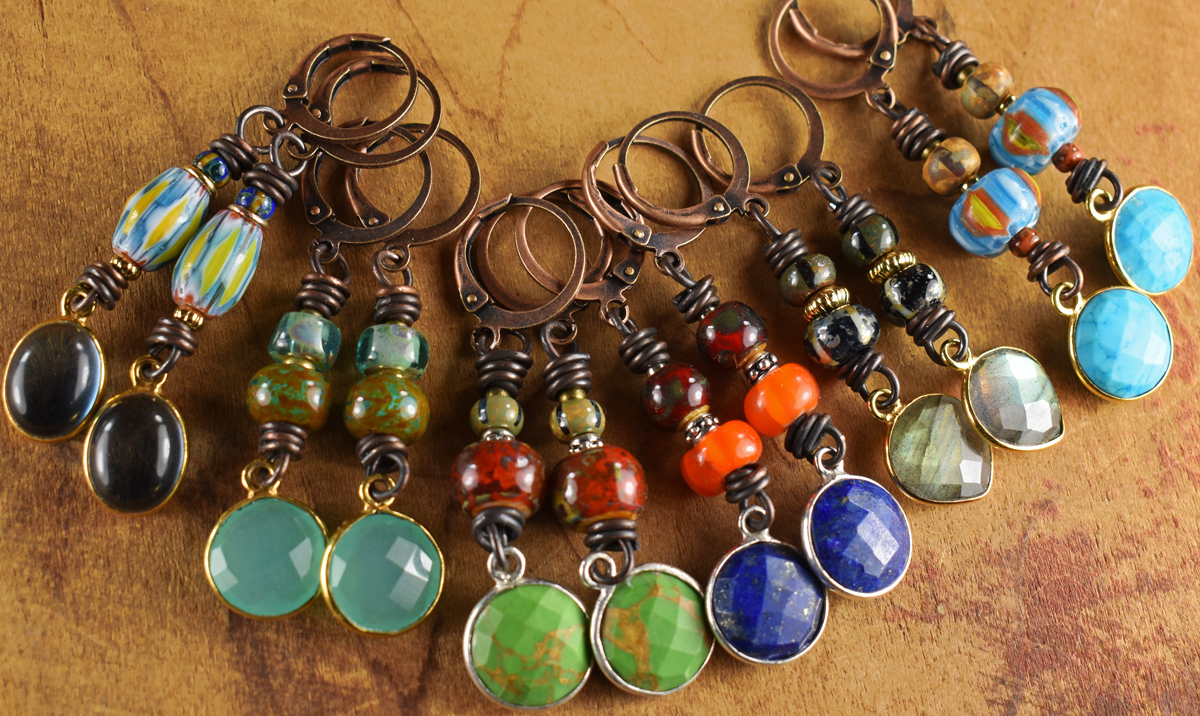 The $32 Tribal Bling Group in my Etsy Shop!
A bit larger variation in the same basic design with larger, 10mm bezel gemstones, and approximately 1/8 inch of additional length. These gorgeous earring pairs are all still 2 inches or less in length, at a very affordable $32 per pair. Purchase more than one pair, or $35 minimum in my Etsy shop, and qualify for FREE SHIPPING too.
The reception has been very good in my Etsy shop, and I will continue to make them as long as I can get replacement components. A limited time offer at Chrysalis Too on Etsy!!!
Gloria