The Tribal Drum Beat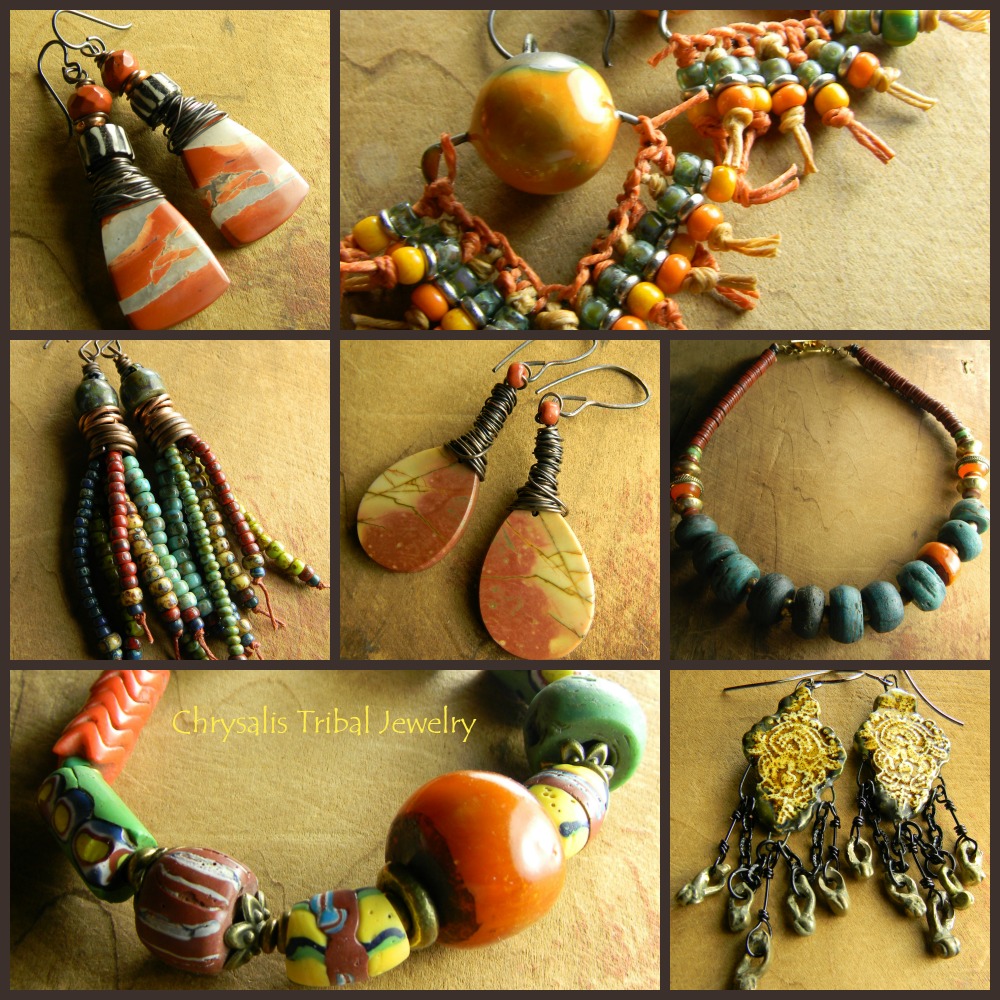 ---
Tribal jewelry is my first love. I create jewelry pieces in a rustic style, a primitive style, even a southwestern style, but I always return to my favorite style which is tribal. True tribal jewelry designs with seed bead patterns the way they may have been done in ancient times, using old vintage African trade beads arranged in a way that gives them new life as my means of self expression. Venetian beads like French Cross or Millefiori, Hebron beads in yellow, green and blue, seed beads in the old French colors that were used in Africa and also by native Americans.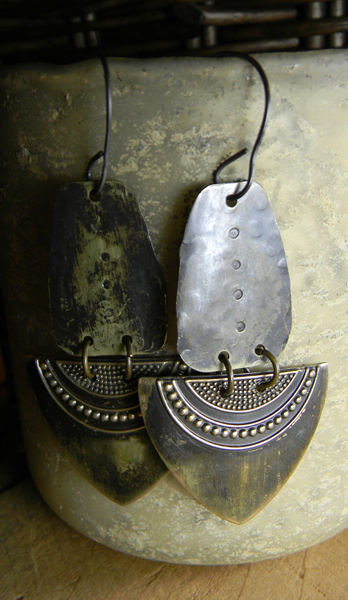 The same can be said when I choose to work with metal, I design work in mutiple styles but always come back to my roots in tribal. Even my other styles of jewelry still have an element of tribal to them in their arrangements, the colors of patina that I make and use, and the details that I prefer in finishing each design. I like to use toggle closures with a tribal character: I make my own closures and ear wires with a tribal vibe if I cannot find what I need in the marketplace. Making my own pendants and findings is an area that I plan to expand in the coming months.
Tribal works for me. Tribal has become my recognizable signature in regard to my work. So when the tribal drum beats, I listen and come back to my calling as a tribal jewelry artist.
Gloria