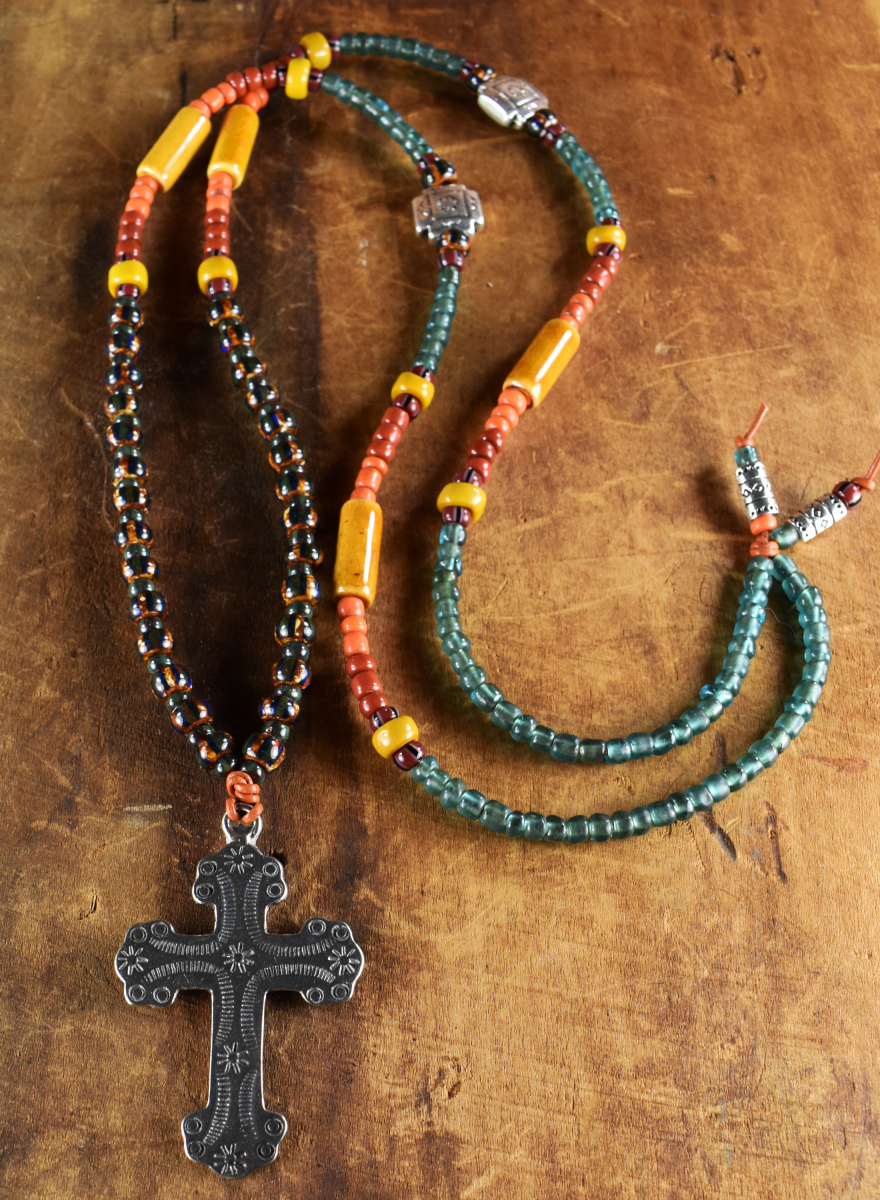 Brand New Tribal Teen
Bright, youthful, optimistic and fun, are just some of the adjectives I use to describe these new pieces of teen plus jewelry. My objective was to design jewelry that says, "I'm ready for the future, and I know we can make it better!" It may be just jewelry, but each piece that I make will be upbeat and hopeful in a way that could be contagious - in a good way. Southwestern Cross Necklace.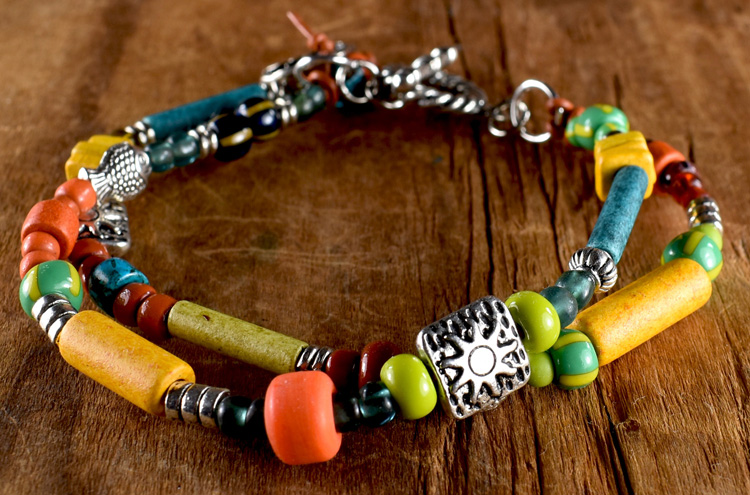 Vivid colors of Mykonos ceramic beads, blended with vintage Czech glass for an explosion of sunny colors in many of these versatile and affordable necklaces and bracelets. Mykonos Bracelet.
The universal language of denim blue is also present in neckaces for "Back to School", or any kind of casual wear with blue jeans. Every state, every country, almost every age woman or girl has one or more well loved denim pieces as part of her wardrobe. And denim is maybe the one staple that we see anytime of year. So, it only makes sense to have jewelry that was specifically designed to wear with denim.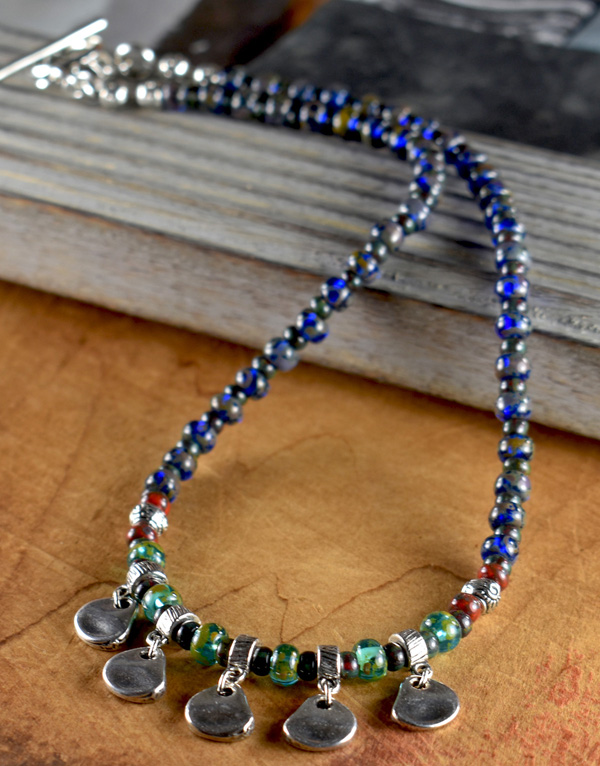 After a tumultuous spring and summer, it's time to go back to school (hopefully); it's time to start moving back toward our normal lives again. Cautious, yes, fearful NO!!! Ok, that's probably enough pep talk for now, but the fact remains that our attitude has a great effect on the direction we take, and the choices we make. We can choose to remain locked up physically and figuratively, or we can break out of isolation gradually, one step at a time.
Gloria