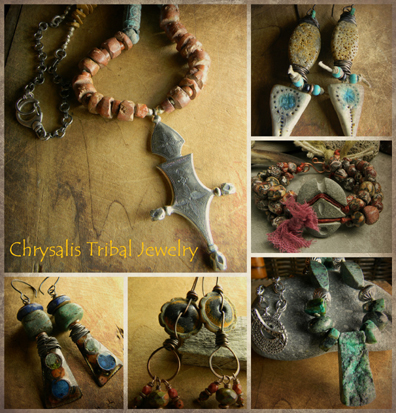 Tribal Whispers
The best thing about receiving a gift for the holidays is knowing that someone put sincere thought into choosing it specifically for you. So I thought I would put together a few gift suggestions for women who lean toward the unconventional and tribal style of jewelry.
Rustic stones, artisan handmade components, earthy and bright colored beads of all kinds, the choices are yours! Primitive copper and Sterling silver are my favorite metals to use in designing necklaces, bracelets and earrings with a truly tribal character and an affordable price.
There is still some time for custom orders if you have an idea for the special woman on your gift list. Contact me and we will come up with something amazing in time for the holidays!
Gloria