Rustic Tribal Primitive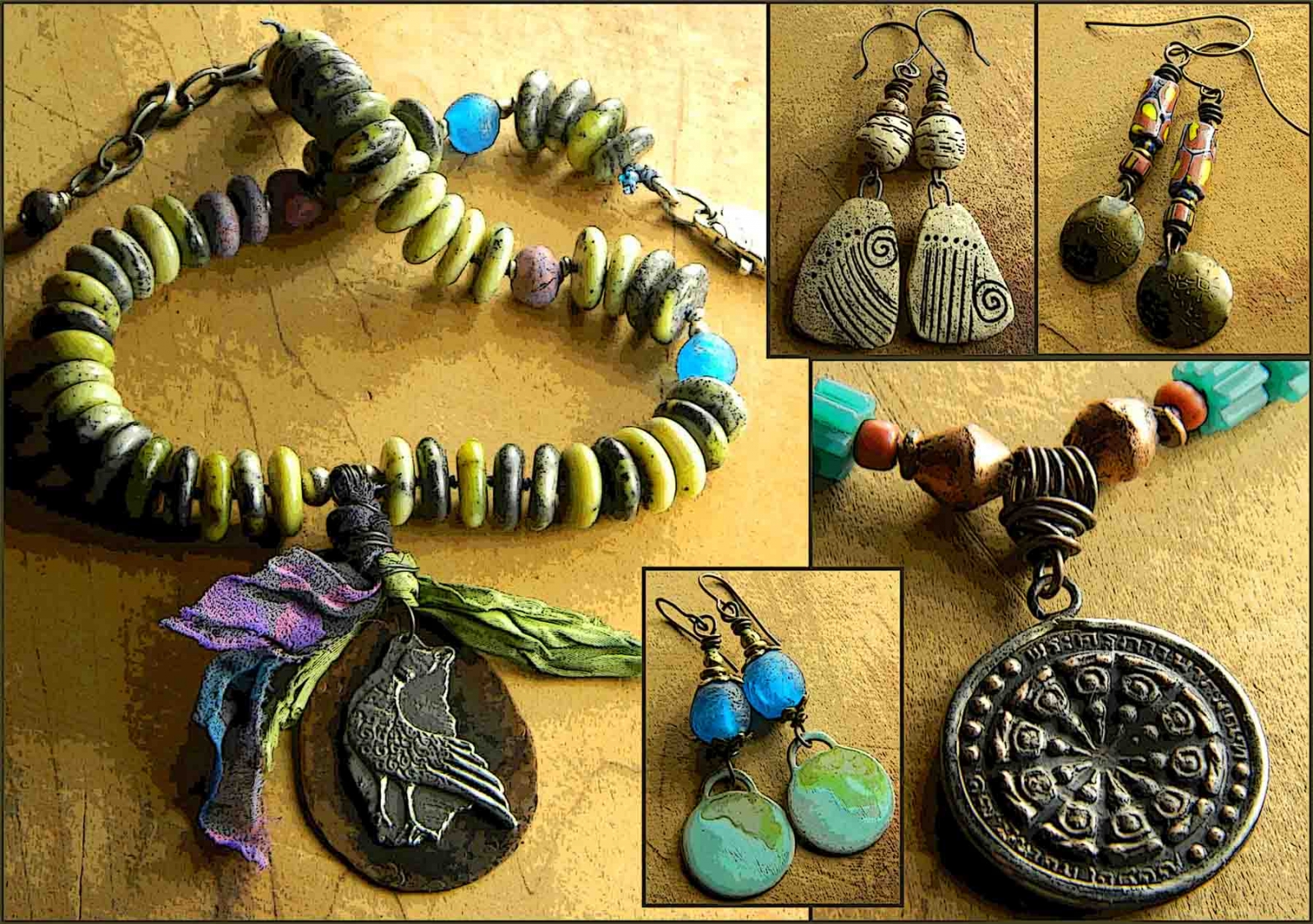 Tribal Jewelry, an Expression of Your Style
---
Handmade beaded jewelry, with African and other ethnic beads, my jewelry designs reflect my love of tribal art
with bold and earthy colors.
My affection for ancient and ethnic jewelry has led me to create my own interpretations of rustic, tribal and primitive style adornments from a new perspective. I combine pieces of artisan ceramic and metal from present day artisans, and my own handmade components with vintage African trade beads and handmade clay or glass and metal beads from Ethiopia, Morocco and Ghana.
Sometimes with a Bohemian vibe, a rustic vibe, or often a primitive vibe, the common thread of my designs is their tribal essence.
Gloria Ewing