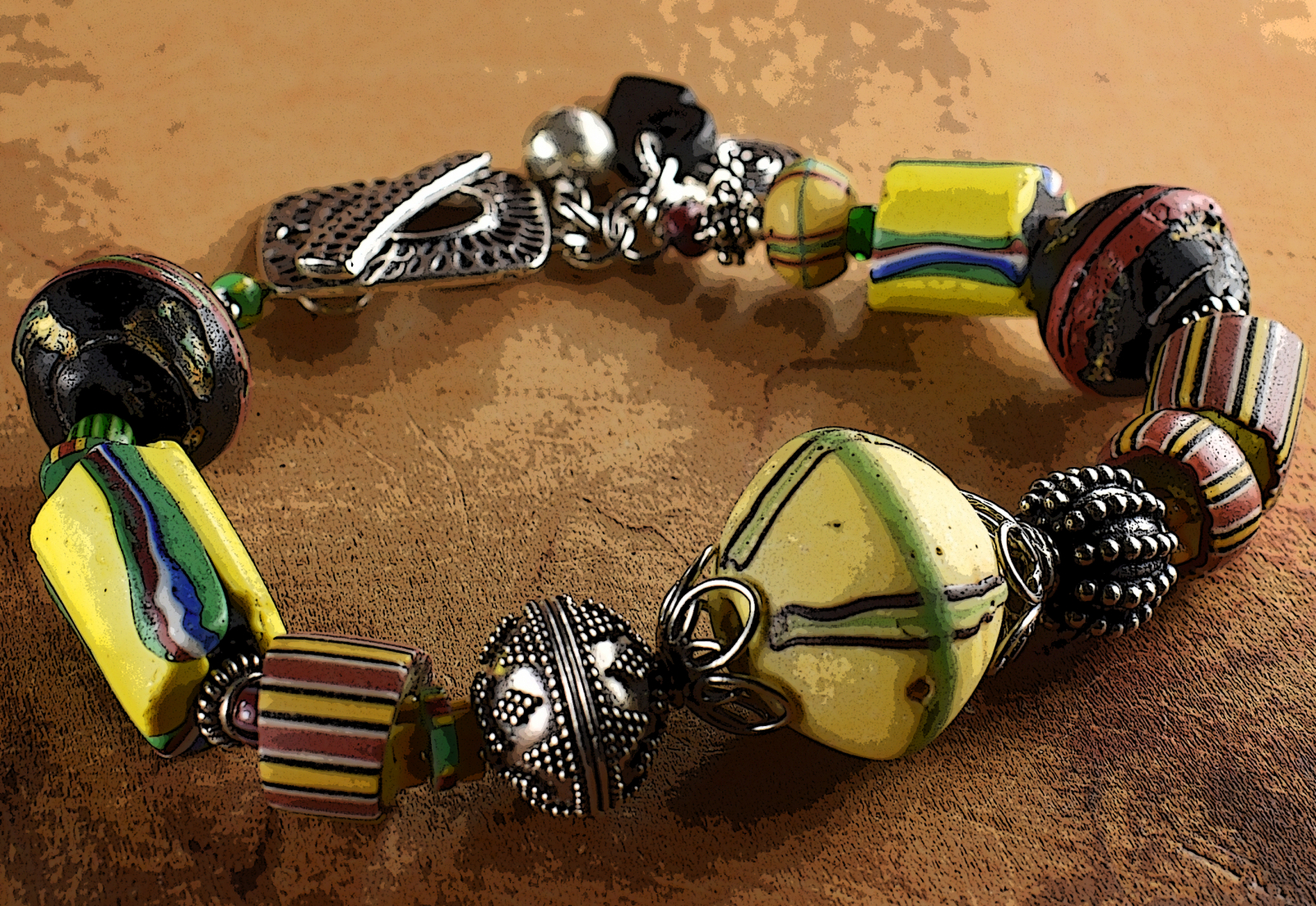 African Bracelets
Designing tribal bracelets with African beads is like assembling a puzzle. The vintage beads including Venetian, Millefiori, Krobo, Watermelon, come in various shapes and sizes and often the wear from circulation over decades in Africa causes chips, breaks and fading of the colors. These signs of wear are not a problem at all, but instead lend their own character to the overall designs; the wear becomes a component. As you can see in the bracelet pictured above, the striped Venetian beads and the black King beads show signs of age and wear, but are the right elements for this bracelet. The color palette is perfect with Sterling silver accents and toggle clasp.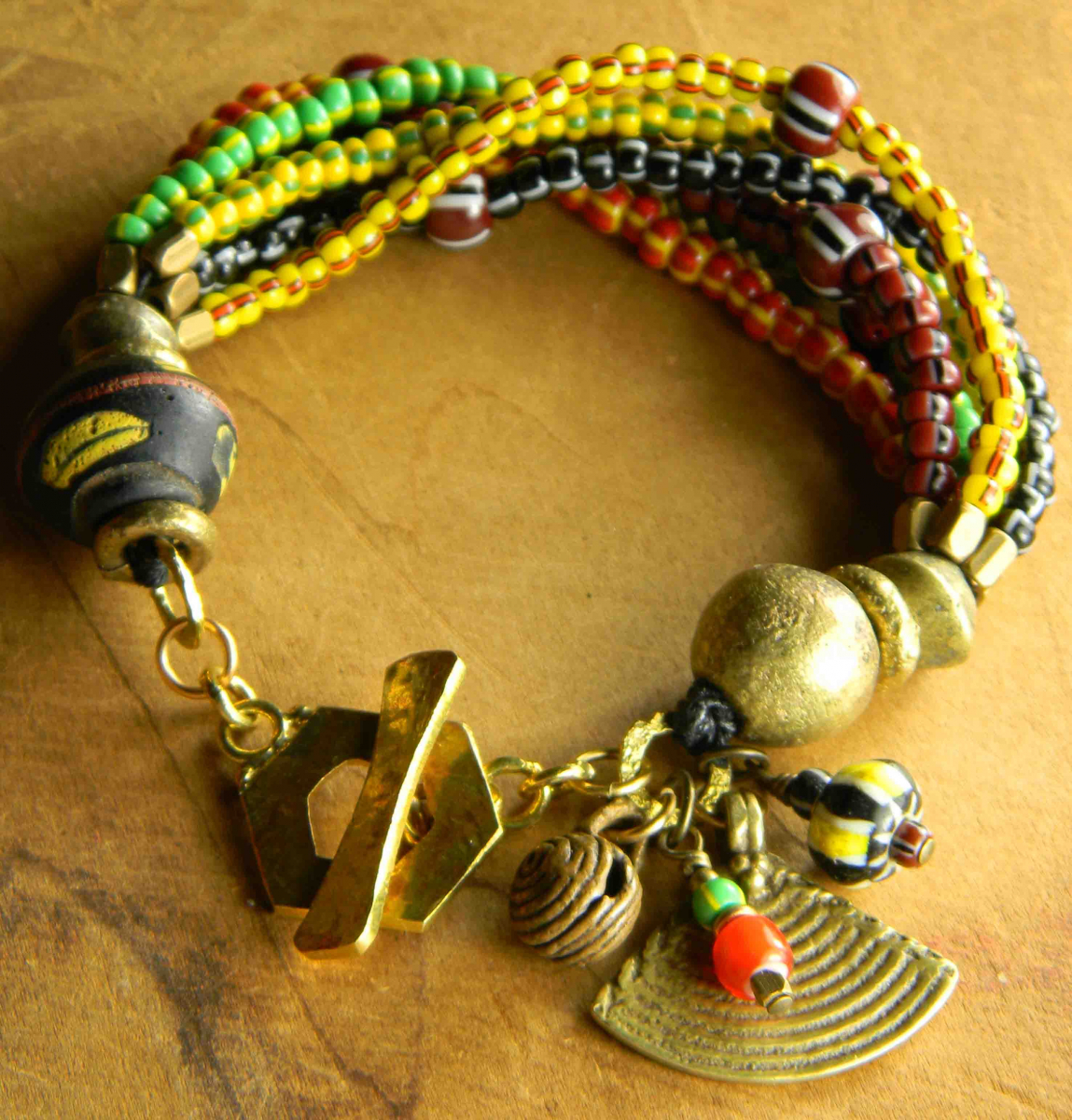 The multi-strand bracelet pictured above (from my Etsy shop), demonstrates the blending of typically bright African colors with brass metal components. Anchored with a vintage black "King" bead, made in Venice and circulated in Africa, I have added multiple strands of striped Czech seed beads, and a mix of new and old brass to complement the colors of the seed beads and their contrast with the black King bead. Old handmade cast Baule brass beads and charms, with nicks and imperfections blend with a contemporary artisan hammered brass toggle. An old yellow and black chevron bead as a dangle finishes the composition.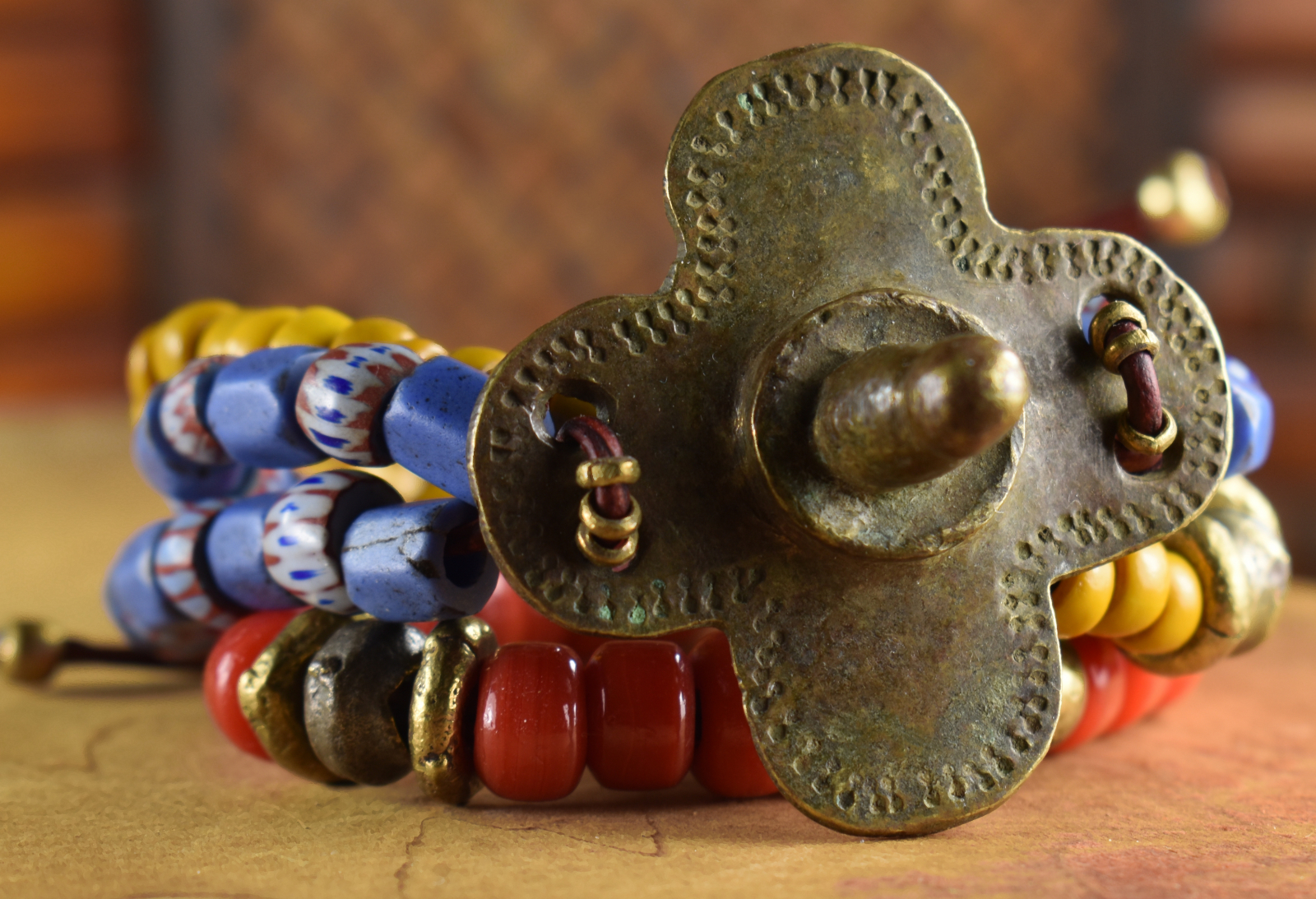 In a variation of the southwest style "wrap" bracelet, I have adapted red African padre beads, yellow Czech beads, and Russian blue and blue chevron trade beads with an old brass medallion from Ethiopia. The beautifully contrasting beads are strung onto leather cord and have simple ties for a closure. Handmade African brass beads serve as accents in this simple statement bracelet design.
Each bracelet is a puzzle, but also tells a story. The mix of vibrant colors, the nicks chips and cuts, blending the new with the old, all combine to tell us something about our rich past and our hopeful future. This winter will be full of new tribal designs because I never tire of these beads and their captivating charm.
Gloria Ewing