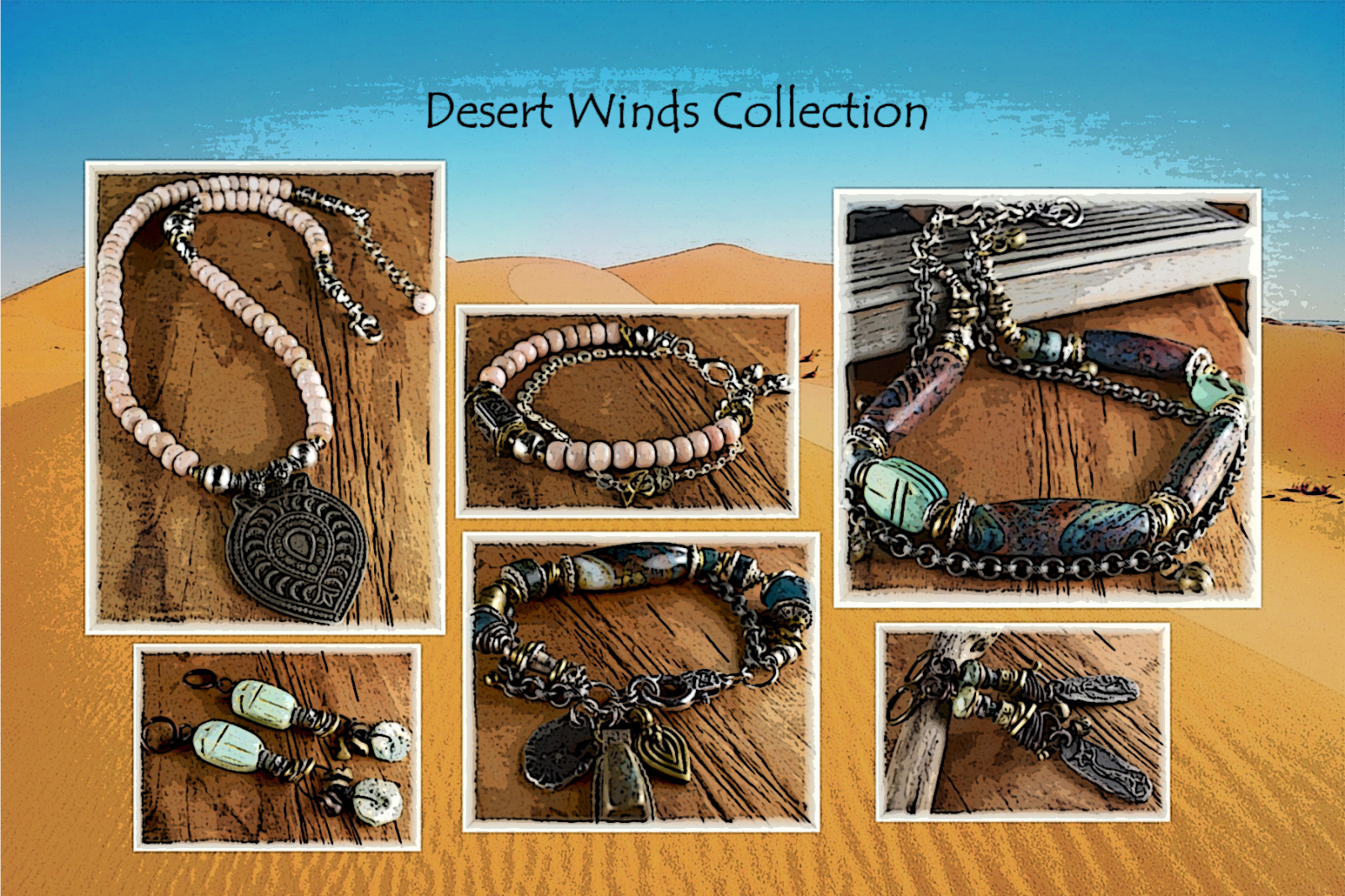 The Desert Winds Collection
To set the mood with rich textures, a mix of metals, movement, and sun washed colors, my collection of jewelry pieces echo the distinctive North African character. In combining elements of Berber and other nomadic tribes with artisan components from remote geographical corners, some of my own handmade components, and stones that fit into my desert theme, and I feel the result is unique and impactful.
From Egypt throughout North Africa, the Bedouin tribes have lived a nomadic culture of herders, crafters, and tradesmen for millenium. Though there has been inevitable changes to their life style over time, much of the rich character still remains due to relative isolation from technology and globalization. The Desert Winds Collection is, of course, a theme and my interpretation of a group of people, rather than a lesson in anthropology.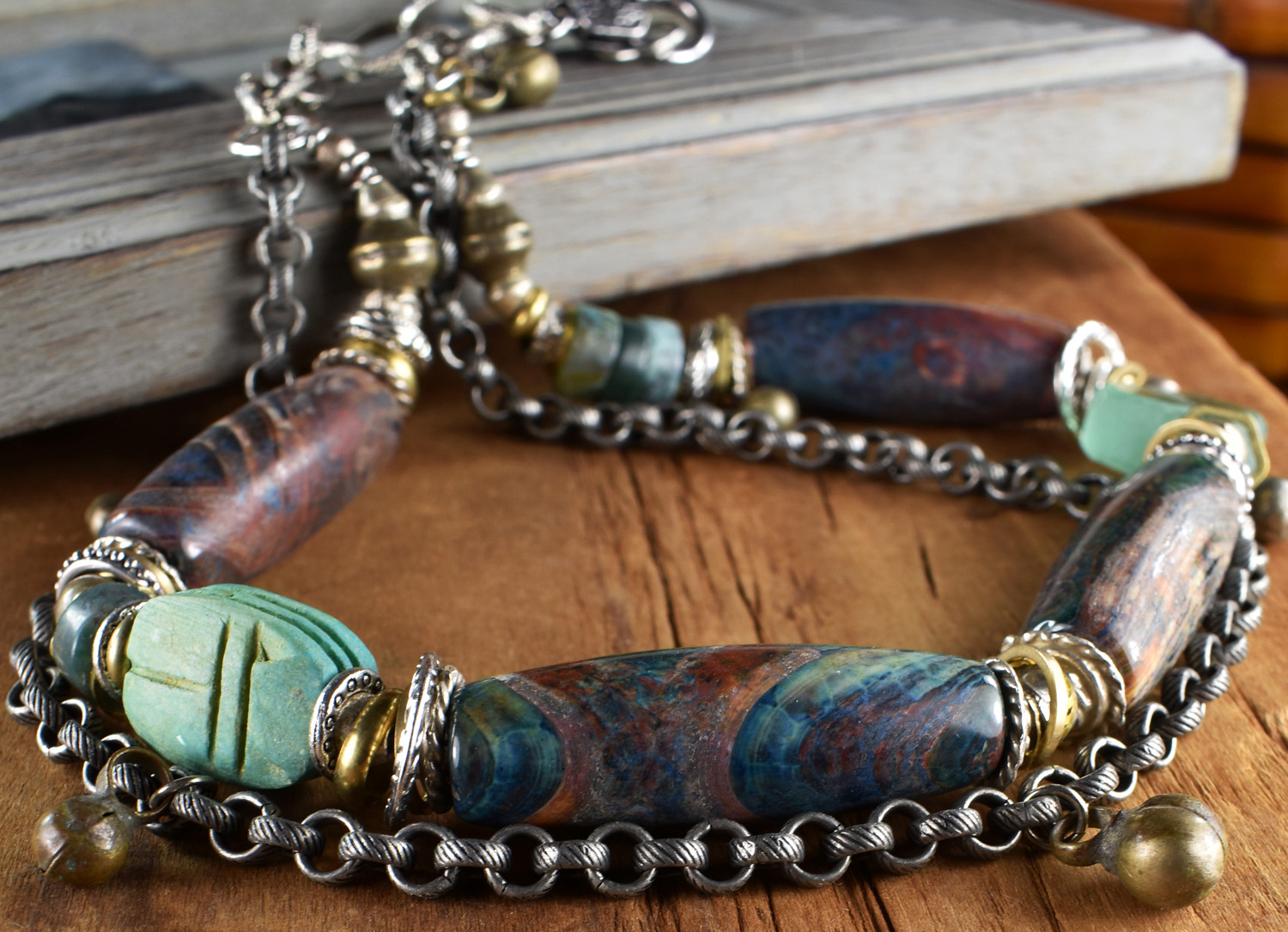 Scarab fertility symbol in Egypt, and Moroccon brass ball dangles mix with Tibetan stones and recycled African glass in my Desert Winds necklace above.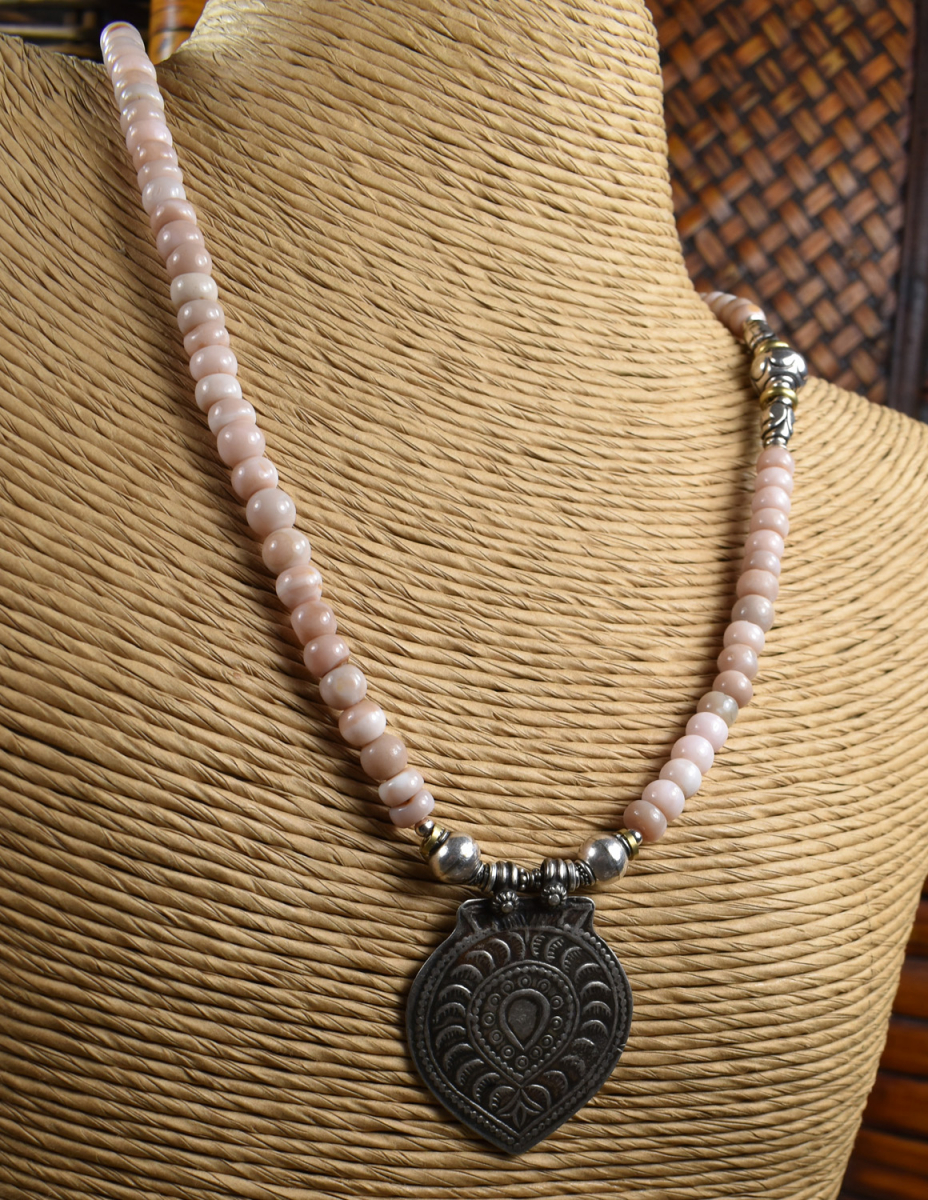 Sun washed pink opals with sumptuous accents of Sterling silver, and a coin silver (80%) repousse handmade pendant in my Desert Winds pendant necklace (above photo).
The initial six pieces of the Desert Winds Collection will be available in my Etsy shop, ChrysalisToo. Subsequent pieces will be listed here in my webstore. I anticipate that the Desert Winds Collection will continue to develop and grow through the remaining months of 2022 and well into 2023 with more posts on my progress.
Gloria