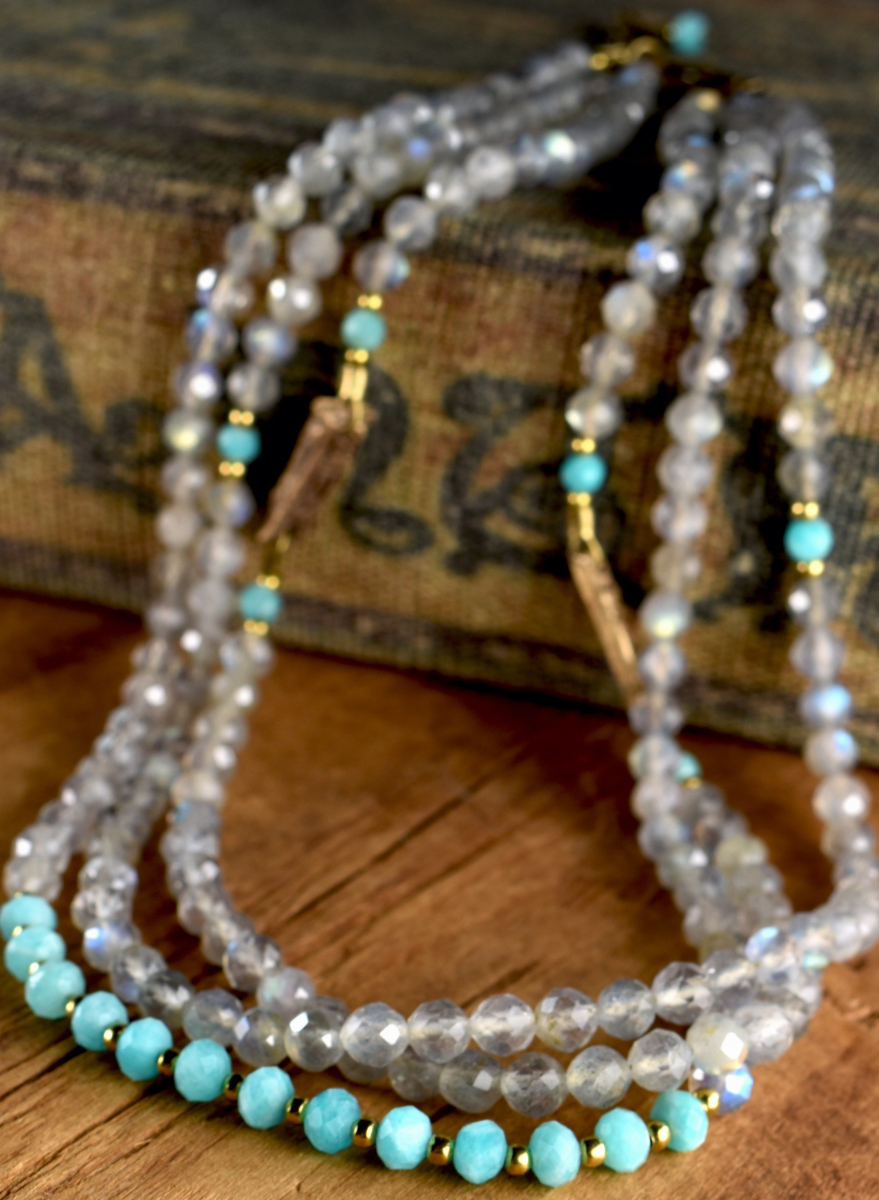 A Storm in a Stone
Labradorite is one of the more subtle gemstones with its gray to cloud blue color, but it has surprising pzazz with lots of reflective properties for maximum glitter (especially with the better grades of stone). The famous "blue flash" is also part of the appeal of labradorite, with every angle giving you different flashes of blue, iridescent cloudy white, and even occasional hints of yellow. Looking at the many facets of labradorite is like looking at one of the lenticular toy favors that were a novelty decades ago, and even brings back memories of lava lights and kaleidoscopes, but as I said earlier in a very subtle way. You can see the storm in the stones if you're looking.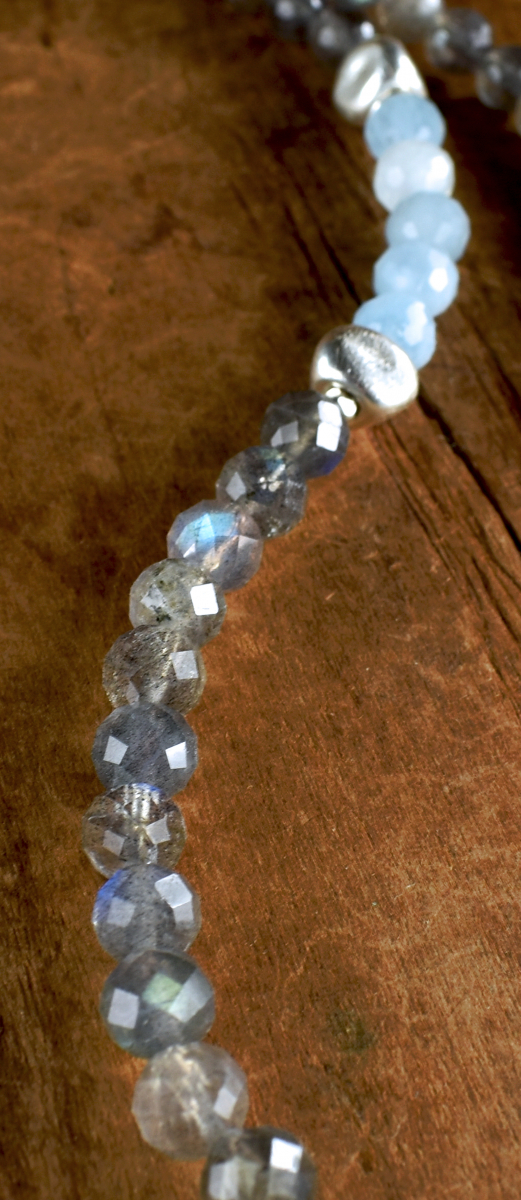 Grading in labradorite, as with any gemstone, is extremely important. With most gemstone beads, the better grades AAA and AA will mean more clarity in the stones and fewer inclusions. In labradorite too, there is more clarity but also more of the hidden flashes waiting to show themselves in the right angle of light. Larger pieces of labradorite will also show complex veining and layers of color overlapping. It truly is one of the more interesting, if underrated stones in my opinion.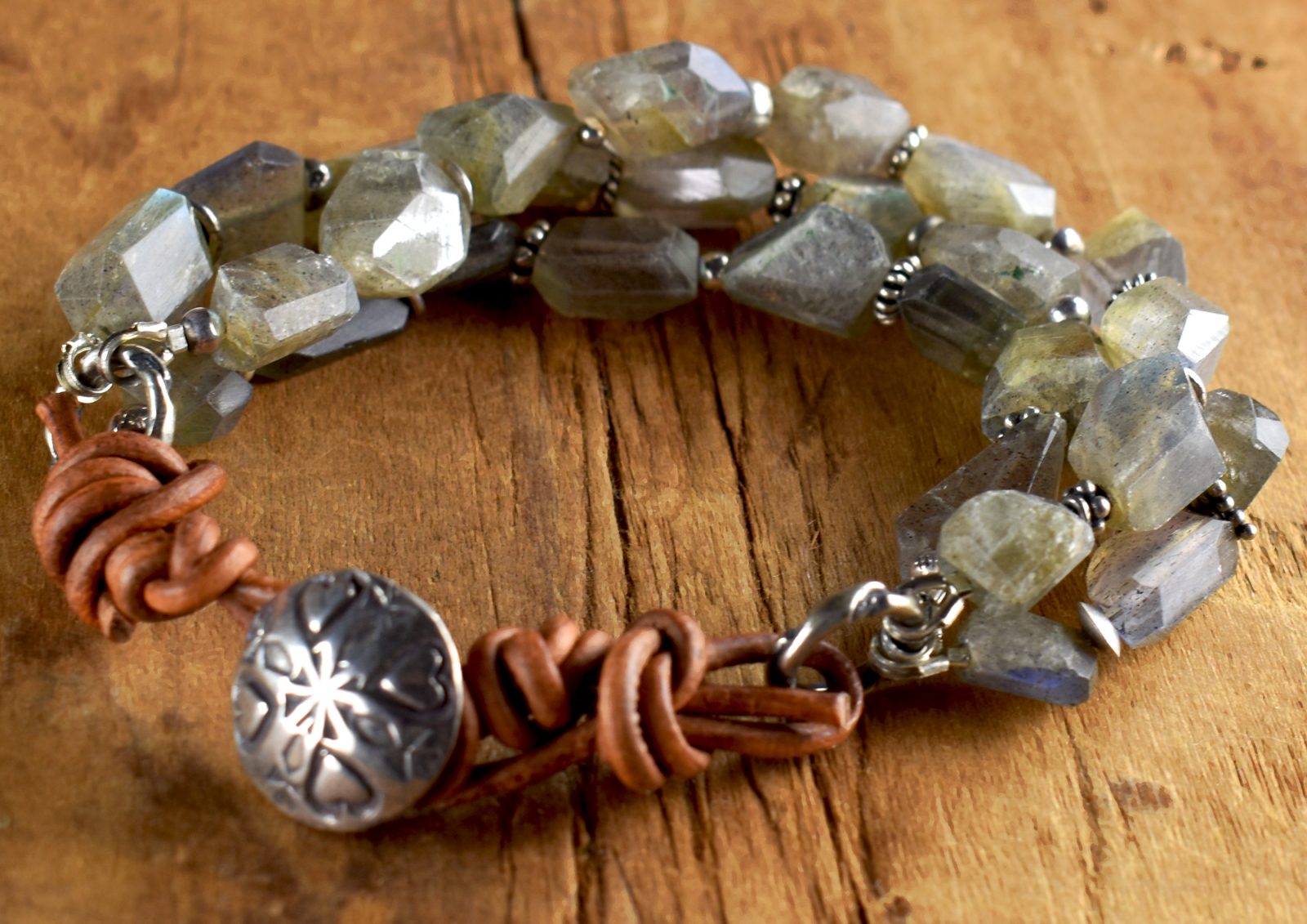 The pieces pictured are here in my webstore at Chrysalis Tribal Jewelry. Several other labradorite pieces are available in my Etsy shop, Chrysalis Too. Labradorite is a fascinating stone that combines well with other stones in monochromatic or contrasting color schemes, so you'll be seeing in again soon in both my shops.
Gloria