Blog entry
Posted October 8, 2018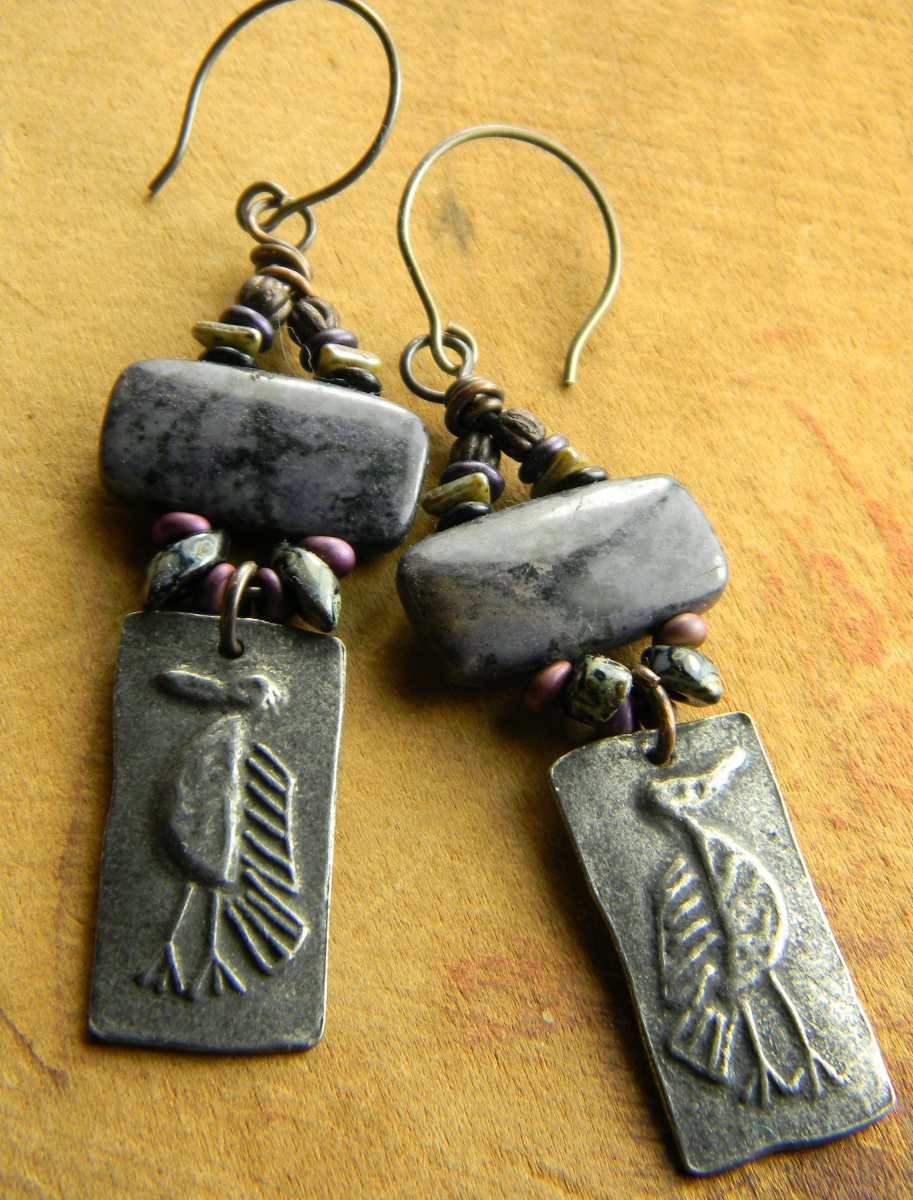 Primitive Bird Earrings
Subtle shades of plum and charcoal gray in purple dormurierite double drilled stones, and hints of color with interesting shapes of Czech glass beads, woven around this charming pair of shore birds in pewter. My friends at Inviciti never disappoint with their exquisitely crafted artisan pewter earring pairs, connectors, and pendants. I'm a huge fan of their work and use components from Inviciti frequently in my designs.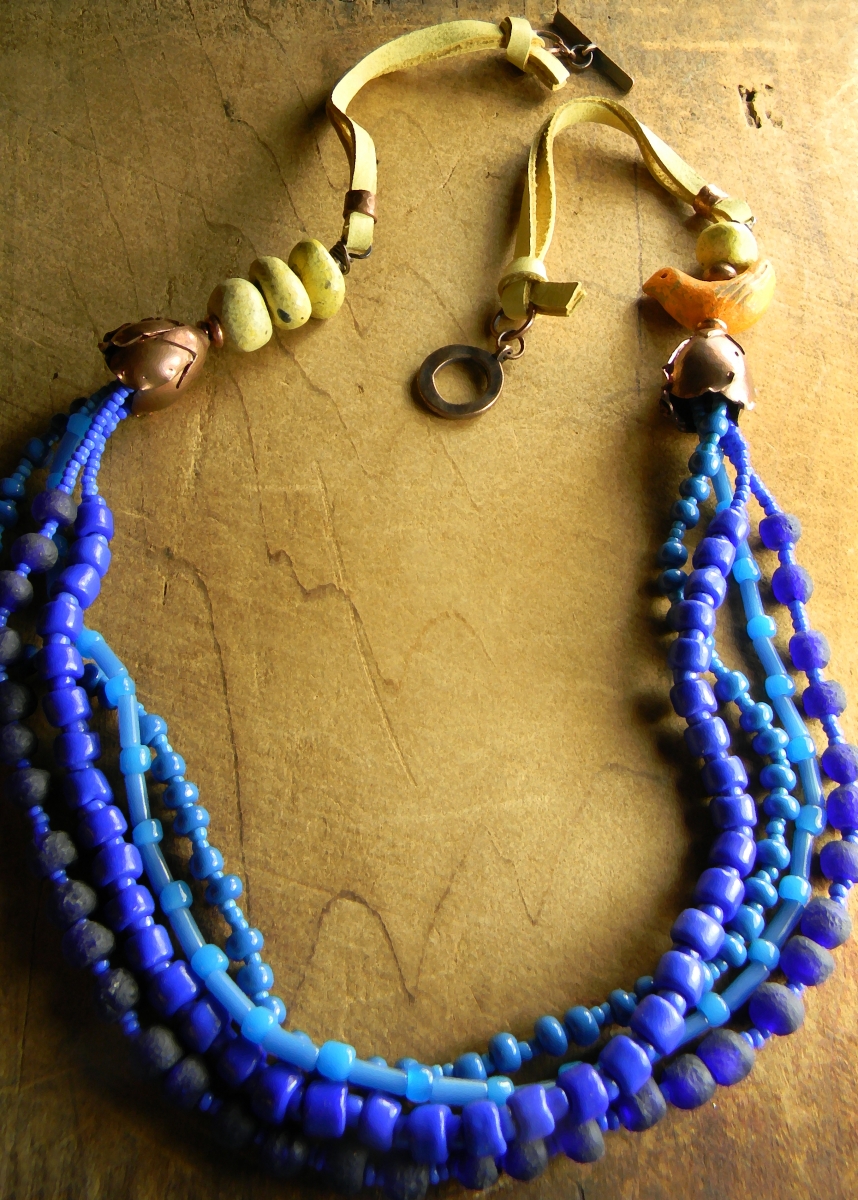 Blue Multi-Strand Necklace with Bird
Posted August 7, 2016

Boho Tribal Jewelry
It's late summer and time to mix it up a little!!! Blending boho and tribal is one of my favorite things to do anyway, and this time around I used a common component and a common color palette in designing an ensemble of pieces.