Event
» Date: November 27, 2016 - 12:26 pm

Small Business Saturday Sale
Everyone knows about Black Friday and Cyber Monday, but how many know about Small Business Saturday? If you shop like I do, buying one for them and one for me, it's a great way to keep some control over your holiday budget.
» Date: November 13, 2014 - 05:17 am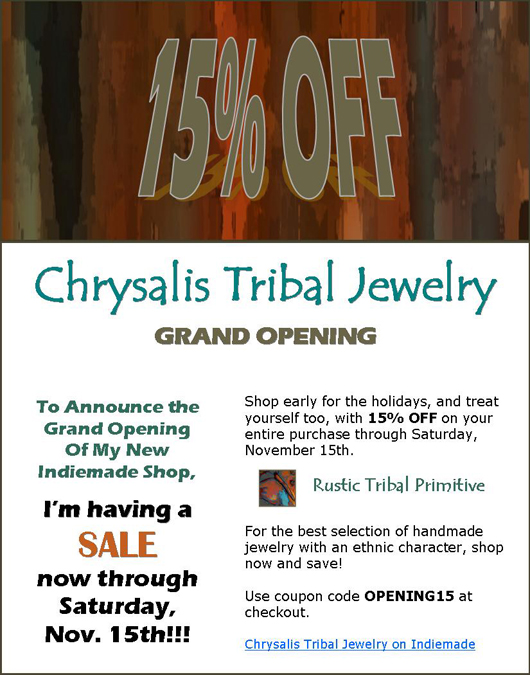 Just in time for your holiday shopping! I am celebrating my
Grand Opening on Indiemade with a 15% OFF SALE !